Happy New Year

I would start by saying a happy new year to all my readers.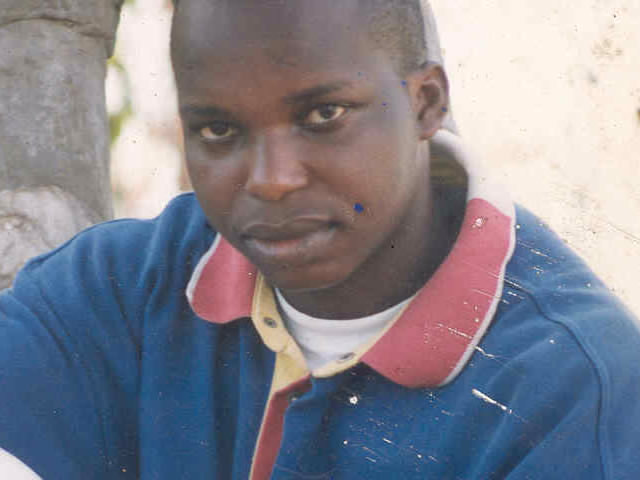 Last year was such an exciting year, though it had its own challenges but I am very happy and grateful to God on insights for living he gave me on how to live victoriously especially in dire challenging situations. I really want to appreciate God for my faithful readers who took out time to come around and visit my blog. God bless you all as I know that God would really make your lives a showpiece on earth. I pray that in this New Year, that every sorrow in your lives be turned to joy.
December was all fun for me. The Christmas celebration and holiday was the best I ever had in my life. I know the devil must be mad with himself seeing happiness in the faces of people but he can't help it because we are born for joy and happiness all the days of our lives.
How was the festive season for you, hope you had fun?
While people were preparing to attend the cross over night services in their various churches, I had received a message in my spirit to set apart the 31st December night to be alone in God's presence.
God spoke to me that night regarding what the year would belike. He said it's going to be a year of Mercies and Miracles.
 Whatever other's   around you might be going thru, never use it as a confession.  Remember the admonition of the Lord "do not fear what this people fear, nor call confederacy what this people call confederacy….", so our confession should be based on his precious promises contained in his word. Also never base your confession this year on your feelings. We are called to a walk of faith not of our feelings or (negative) experience
There are three things I would like to share with us today on how to live victoriously in 2013.
How you perceive issues this year matters a lot in your quest for a victorious and fulfilled life this year. Never allow what your eye sees to become the bases for your confession. Remember the story of Isaac, that even in a patched and famine ravaged land he still sowed in faith. He never considered the situation of the land that the ground would be dry and unfavorable to seed sowing yet he sowed. I pray that God would release on us the grace to look beyond our physical senses and see, confess and take actions on faith in his word in Jesus name. That there is hunger in the land should not make us fret or join others in confessing it. Rather our confession should be based in Psalm 23 "the lord is my shepherd, I shall not lack...".
The second thing I want us to know is that in our initial reaction to circumstance, unfavorable news or difficult situation matters. When confronted with challenging situations, difficulties or news quickly speak out loudly God's word that counters such situation. For instance, someone greets you with the news that you didn't make the promotional list in your place of work. If I was you, you wouldn't even allow him to finish…declare immediately and say "its not possible, am the head ands not the tail. My name is definitely on that list, any list that omits my name is an error that would be withdrawn soonest and the original list containing my name released." Or your doctor calls you up with a negative medical report after a test conducted on you. Politely tell him or her that it's not possible for you to be sick or own the report because Jesus never had such result while on earth and so you can't have it. In fact he carried your disease in his body, and so there is no way you can have any disease in your body and stand strong on this belief and confess the same often as you breathe.
Thirdly, our thoughts help shape our lives. Ensure you counter every negative thought that might have crossed your mind with your words. I mean God's word.  Jesus countered the suggestion of the devil using peter by saying "…get behind me Satan". As many that were standing there with them heard it. You don't counter thoughts with thoughts but rather you counter thoughts with words.
And lastly at any given opportunity, either in your conversations with friends or whatever and whenever, ensure your confessions are scripture based. Never be caught saying what the news media is saying or what is happening around you. Let's emulate our savior and master, Jesus Christ who always declare things WRITTEN of him in the SCRIPTURE.
03:50:27 pm .
24
Jan
2013