Power of the Mind
Some one said 'dreamers rule the world' and i quite agree. Every great feats in life started with a dream. And if i'd go further, every little achievement in life came to be thru the power of dreams. When i talk about a dream, i do not mean, those pictures you see when you're in the state of sleep. The dream been referred to here, is the mental image you consciously create about yourself or the world around you. We may not all be dreamers but we are all creators of the world we live in thru the power of our thoughts. But it's a pity too many of us don't understand this. We dream consciously and create our world consciously and unconsciously through what we spend time thinking over. I hope i've not raised some dust by saying this? Have you exeperienced a situation when you're run over by circumstances or situations that seems unfavourable, before you know it, your thoughts begin to race faster, painting pictures of an uncertain future or when you listen to news in the media that paints a picture of a bleak future. At that point unknown to you, your mind immidiately goes to work thereby creating a world thats not in your favour been influenced by the news and happenings around you. The more repetitions of a particular image in your mind, the more it sticks until it becomes an experience. There's an african proverb that says 'where the eye travels to, the whole body follows, meaning that what you imagine or see with the eye of your mind or the pictures you paint in your mind of yourself is what would eventually become a reality. Our mind is what 'accomodates' our dreams. And our thoughts makes up our dream. And that suggest that if we're to experience a life so fulfilling, we should dare to dream a good dream. And if we're to have a good dream where positive pictures are not influenced or limited by the world around us, then there's need to guard our mind. The aeroplane, electricity and computer amongst others all came into being because someone dared to dream, and the dream wasn't spontaneous. It came as thought that dropped in the mind and then another thought, then a dream which later became a reality. Every of our actions and reactions are a product of 'a thought'. In Jeremiah 29 verse 11, God says "i know the THOUGHT that i think towards you, they are the thoughts of good and not of evil, to GIVE you an expected future." It means that God thinks! The scripture revealed that God's 'thought' preceded the act 'give' and give is an action word. So it therefore proves that God thought it before he acted it out, and we are created in the image of God. We can checkmate what we confess by checkmating what we think. We can equally control our experiences by controling our thoughts. Remember the scripture that says as a man think in his heart so he is, proverb 23:7. If we're to have an interesting and rewarding future, our thoughts are to be guarded and programmed to think positive.
For further enquiries or assistance, you can reach me on telephone number +234 808 110 6395 or my email add:
[email protected]
Facebook id: kizito ngige and Twitter: word_impact.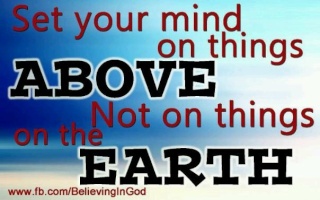 07:56:12 pm .
26
Aug
2012